Tokyo Game Show 2014 memang sudah berakhir. Satu yang pasti, event pameran gaming terbesar di Asia ini memang memberikan sedikit intipan informasi yang cukup untuk membuat banyak gamer bersorak riang, apalagi ketika kita membicarakan game-game yang memang sudah cukup lama tenggelam tanpa informasi yang jelas, seperti Final Fantasy XV, misalnya. Selain judul baru yang masih belum dikonfirmasikan akan menuju ke region Barat atau tidak, seperti Yakuza 0, TGS 2014 juga menjadi gudang "update" untuk proyek teranyar yang tengah dikembangkan Kojima – MGS V: Phantom Pain. Beragam informasi baru yang dilemparkan membantu gamer mendapatkan gambaran yang lebih jelas produk seperti apa yang mereka dapatkan.
Namun dengan begitu banyaknya game keren yang malang melintang di ajang Tokyo Game Show 2014 ini, siapakah yang pantas untuk disebut sebagai game-game terbaik? Di sinilah, sang penyelenggara TGS – CESA bertindak. Melalui penghargaan yang disebut sebagai – Japan Game Awards, ajang ini memberikan penghargaan kepada game-game yang tampil memukau, tentu saja, dari beragam kategori yang sudah ditetapkan sebelumnya. Game mana saja yang berhak mendapatkannya?
Games of the Year Division (Game yang Sudah Dirilis)
Grand Award: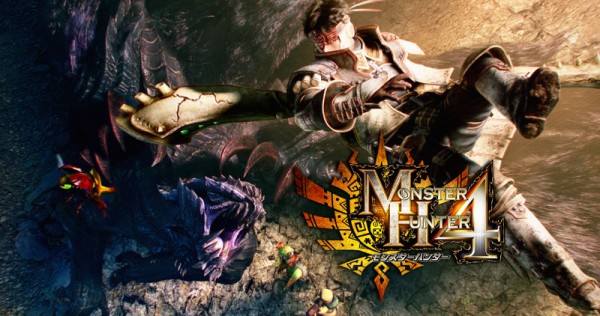 Monster Hunter 4 (Capcom)
Yo-Kai Watch (Level 5 Inc.)
Award for Exellence
Dark Souls II (From Software)
FF XIV: A Realm Reborn (Square Enix)
GTA V (Rockstar)
Kan Colle (Kadokawa Games)
MGS V: Ground Zeroes (Konami)
Monster Hunter 4 (Capcom)
Pokemon X & Pokemon Y (The Pokemon Company)
Puzzle & Dragons Z (GungHo Online)
Super Mario 3D World (Nintendo)
The Last of Us (Sony)
YO-kai Watch (Level 5 Inc)
Special Award
Best Sales Award
Pokemon X & Pokemon Y (The Pokemon Company)
Global Award Japanese Product
Pokemon X & Pokemon Y (The Pokemon Company)
Global Award Foreign Product
Future Division (Game yang Belum Dirilis)
The Legend of Heroes: Sen No Kiseki (Nihon Falcom)
The Order: 1886 (Sony)
Kingdom Hearts HD II.5 ReMIX (Square Enix)
God Eater 2: Rage Burst (Bandai Namco)
PyschoBreak (Bethesda Softworks)
Tales of Zestiria (Bandai Namco)
Phantasy Star Nova (SEGA)
Bloodborne (Sony)
MGS V: The Phantom Pain (Konami)
Monster Hunter 4 Ultimate (Capcom)
Ryu-Ga-Gotoku 0 Chikaino Basho (SEGA)
Oculus Rift (Oculus VR)
Game Designers Award
Brothers: A Tale of Two Sons (Starbreeze Studios)
Bagaimana dengan Anda sendiri? Dari semua game yang diperkenalkan atau mendapatkan informasi lebih banyak di ajang TGS 2014 kemarin, manakah yang paling menarik perhatian Anda?